Dr. Abby Zike was born and raised in Lincoln, Nebraska. She graduated from Nebraska Wesleyan University before moving to Texas to pursue her Doctorate of Optometry at the University of the Incarnate Word – Rosenberg School of Optometry. She now practices as a licensed Therapeutic Optometrist and Optometric Glaucoma Specialist in the Bryan/College Station area. She did her clinical externships at a medically-based, private practice in San Antonio as well as Lackland Air Force Base, where she had the privilege of treating current and retired military members, and their families. Through these rotations, she had extensive training in the management of ocular disease including glaucoma, diabetic retinopathy, dry eye and ocular surface disease, keratoconus, and various 'red eye' cases. She has significant experience in the fitting and evaluation of various types of contact lenses, including specialty lenses, such as scleral lenses, and ortho-keratology lenses. She is passionate about fitting scleral and other specialty contact lenses, and recognizes the rewards that can come from such fits, especially when patients have struggled with vision due to keratoconus or other corneal conditions. Dr. Zike is a member of the American Academy of Orthokeratology and Myopia Control. She thoroughly enjoys seeing patients of all ages, and delivering compassionate and quality eye care.

She is very excited to call the Bryan/College Station area her home and to provide comprehensive eye care to the community! While she loves her home state dearly, she is also a proud 'transplant' Texan, and has even started using the word 'y'all' in her daily vocab! Her and her husband are beyond blessed as the parents to toddler twin girls, Liliya (Lily) and Camilla (Millie).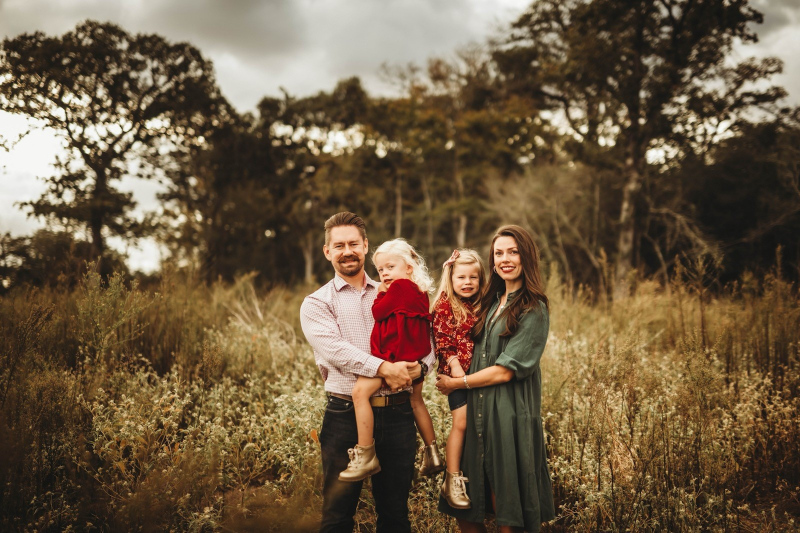 They are the loves of her life and inspire her in all that she does. She is also overjoyed to be an aunt to her nephews and nieces! In her free time, Dr. Zike enjoys spending time with her husband, family and friends, travelling... usually to visit family, watching a baseball game (Go KC Royals!), or eating wings with Nebraska or Texas A&M Football playing!